Embracing E-Commerce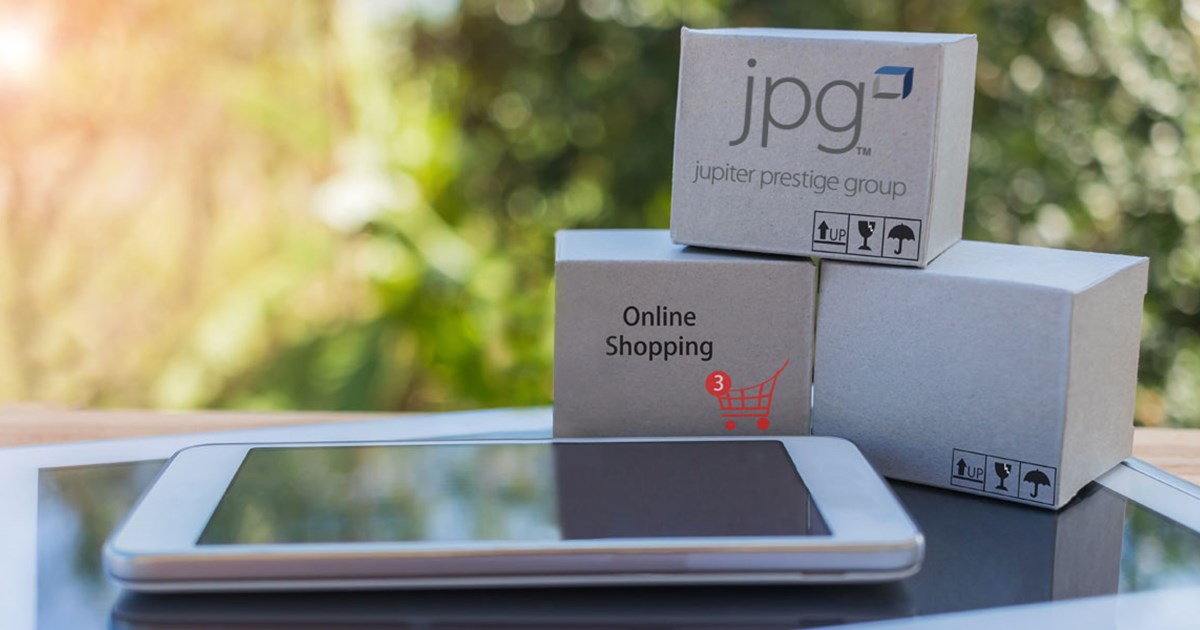 Packaging has been the silent sales tool for many years, proudly marketing the product it protects, subconsciously delivering core brand values to the consumer. The relationship between the consumer and the packaging on shelf is clear - it needs to perform in amongst saturated brand noise, deliver a quality experience when in the hand, making it into the basket and ultimately home. However, today the consumer journey often starts digitally online, which challenges the product and brand experience in different ways to the on shelf battle. 
As graphic service providers, the challenge we now embrace is how to encourage smarter working practices to leverage technology that creates real time assets that can be used for both physical packaging production and multi channel digital requirements.
This post explores the challenges our market is experiencing today, and the changes we can make to launch a 'business as usual' workflow, that delivers to on shelf and on line requirements within one process.
The standard NPD (new product development) process involves a strategic design vision that moves through adaptive design stages, taking into consideration the overall range portfolio and print technical challenges before moving into artwork production. We no longer see a "hand off" process between these stages, but a collaboration between teams or even better, companies that are able to provide each of these stages through specifically skilled teams, giving a truly seamless delivery. It has taken many years to reach this point in our ways of working and to perfect that workflow. The way we work today has evolved hugely in recent years, previously each stakeholder in the process would be firmly held at arms length, expected to remain within their own discipline until the relevant point of engagement.
The speed at which market trends move, and the reactive nature of retail has forced us to think differently. One example would be the way in which we now manage and collect assets for packaging artwork. The use of online artwork approval systems have moved the artwork approval stages into a transparent and accountable environment. They also act as project management systems, digital asset repositories and a library to centrally collect and report on key data. Color can be defined using CxF targets, digital data to lock down core brand colors for a range. The use of print management cloud based software solutions give us live press data to measure quality. Twenty years ago there would always be a pre-production meeting attended by all stakeholders around a table for every project, physical artwork folders that always went missing amongst teams and a chromalin or wet proof that could be used as the color target to pass the final printed packaging on press by a print technical team. We are now performing at lightning speed and providing more accurate and immediately available assets for print and the web.
A more recent challenge has been how to deliver photo realistic product and packaging images to our client's online teams at the point of artwork approval. All stakeholders have worked hard to get the packaging content approved and the file is now locked down and ready to go to print production, packing, and then distribution before hitting our shelves. However, the final artwork file now holds all the data required for e-commerce too, but how does this translate into an online environment? Traditionally e-commerce teams would either have to wait until the packaging had been printed and the product had been packed before a physical sample would be available to take a pack shot, or go to the expense of high end mock-ups. The marketing copy would most likely be hand typed from the packaging sample knowing this was the only source of approved and correct copy to use following potential artwork amends from the approval cycle process, therefore not matching the original pack copy. A slow and costly process, hardly dynamic!
At JPG we operate an integrated workflow where a 3D render is produced at each stage of the artwork process. The render is pre-set to the requirements of the client in terms of selling face, angle, lighting and is available in real time as each artwork is completed. There are of course challenges with packaging that has product show through, which would require a product sample and specific bespoke packaging forms would need a 3D file reference. These requirements can be managed pro actively, upstream, early in the packaging process, removing the need for a pack shot weeks after product packing.
Our software development team have also developed a unique piece of software that writes back the final copy from the approved artwork Illustrator file to a web based pack copy database, meaning we are able to publish the final approved copy without the need for re-keying any of the data. There are also compliance benefits as well, keeping both clients pack copy and printed packaging aligned as a best working process.
A new 'business as usual' has arrived, where the packaging graphics processes work in harmony to deliver both on shelf and online.
To find out more about how JPG can meet the requirements of e-commerce trading, please feel free to get in touch.