Shelf Ready Packaging Makeover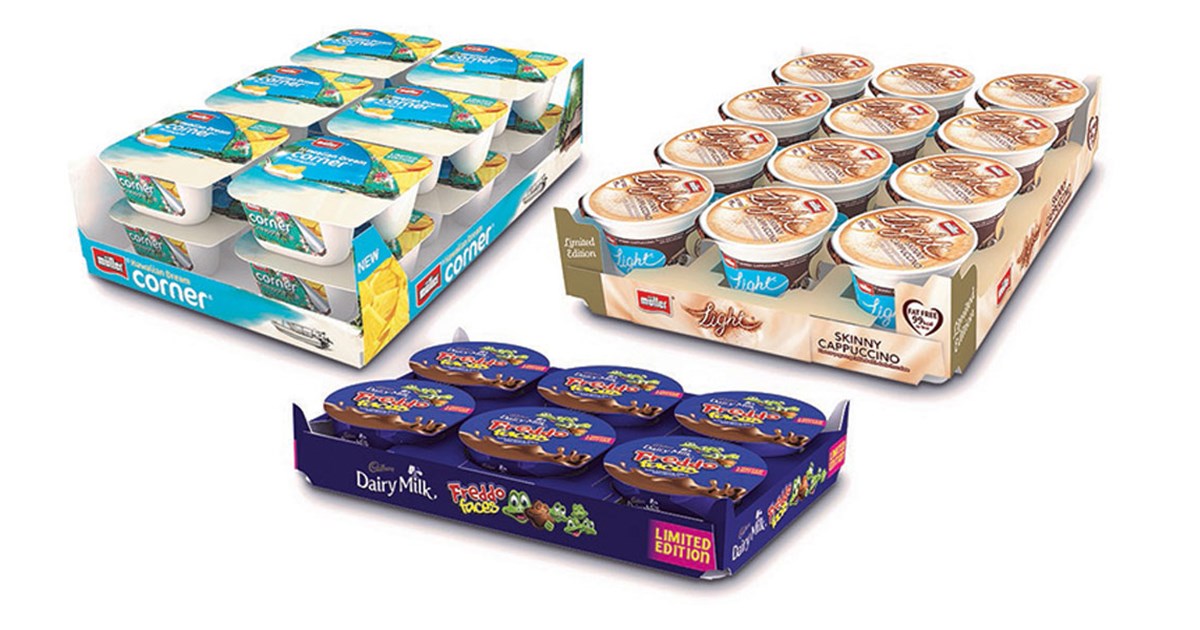 In a world where branding is everything, shelf-ready packaging (SRP) is finally undergoing a long overdue makeover. Not that long ago, the packaging that transported and delivered products was merely an afterthought. As such, little attention was paid to the fact that its role could be enhanced. It frequently obscured the product within, was awkward to open, looked unattractive and never told a brand story.
As brands strive for a cohesive image across every piece of marketing collateral, SRP is now being more closely scrutinized. The once unappealing corrugated box has had its day and in its place a new breed of SRP is emerging.
Previously, the design conversation around the humble SRP occurred sometime near the end of the design project, if at all. Now we see it occurring much more frequently at the beginning of the journey.
Shelf-ready food packaging design is something which our design teams have always aimed to infuse with the brand story. As they see it, there should be no disconnect between the two. SRPs go way beyond keeping products safe through the delivery cycle, in effect their role goes even further than keeping the brand image consistent.
For a start, it is a proven and effective way of increasing sales as well as contributing to greater efficiencies in the supply chain. A prominent brand identity on the box helps ensure that product lines are replenished more quickly, shelves look fuller and there is much less waste in the back of the store, because boxed products are much easier to identify.
The add-on effect is that staff spend less time restocking and more time assisting customers.
By turning SRP into a practical, functional piece of brand equity we aim not only to help a brand stand out in a warehouse, we want to ensure better stock control which is, in many ways, just as important as ensuring customers find your brand on the shelf.
In this era of digital print techniques the challenge of short runs no longer exists. This means that messaging on the SRPs can be regionalized and even personalized. Interactive elements may also be introduced. QR codes, for example, can provide additional product information and RFID chips can signal the need to reorder stock.
Whether grabbing attention, creating brand recognition, communicating a compelling message or aiding navigation of a range, SRP is finally receiving the attention it has long deserved, from the design brief to the retailer's shelf.